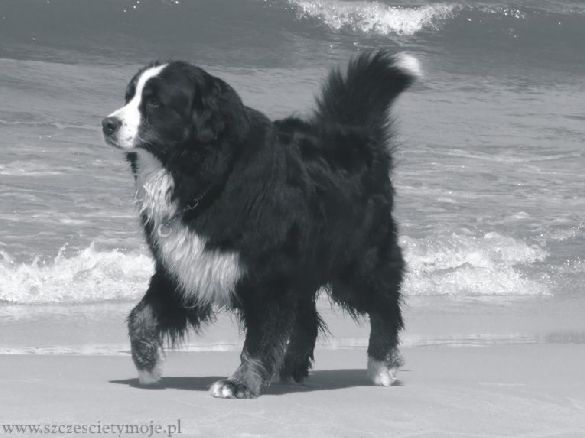 Ch. Pl. DRACOH van't Pachthof
1xPUPPY BIS,
2xBOB,
5xBOS,
1xResCACIB,
13xCAC PL,
2xYouth Winner,
1xBJinB,
2xBPinB

date of birth:: 13.10.2004
date of dead:: 17.08.2009
height: 64 cm,
weight: 44 kg

HD: A, ED: 0/0
psychological tests: 5/5
train exams: PT-1
Beautiful head, beautiful eyes, bone fits to size of dog, beautiful upper and lower line,
very good chest, beautiful running, beautiful cover, friendly dog
.
Juhász Istvánné, Węgry
Middle dog, very good upper and lower line, very good angles, good colours.
Ewa Bukład, Polska
Middle dog, nice expression, correct bite, excelent chest and body, middle hard bone, excellent in running, nice cover and colours.
Satu Yla Manonen, Finlandia
Rhythmical in running, very good psyche, good bone, strong back.
Joanna Szczepańska – Korpetta, Polska
Correct bite, nice dry lips, carefully exposed.
Jens Ramsing, Dania