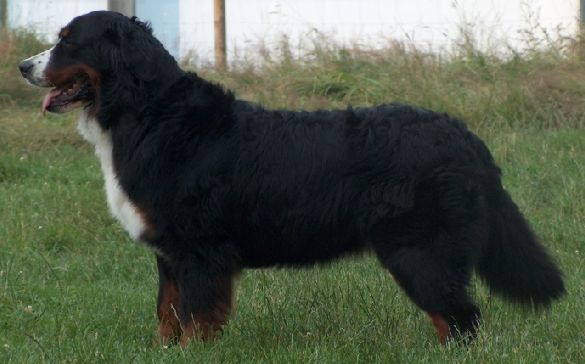 Ch. Pl., Ch. Pl. Veteran, Mł. Ch. Pl.
BASMA
des Hautes Vernades
CLUB WINNER 2007
2xBIS, 1xBISVeteran 5pl., 9xBOB, 5x ResCACIB, 6xBVB, 1xBoOS, 8xBOS, 12xCAC PL, 3xBJinB, 3xYouth Winner
date of birth:: 29.03.2006
date of dead: 01.06.2016
height: 63 cm
weight: 46 kg
HD: A
ED: 0/0
psychological tests: 5/5
– Cardiology Examination
A few opinion of judges:
Anatomical perfectly bulid, faultless posture, very exact in motion.
Sieghart Muthsam, Niemcy
Good size, perfectly in propotion, clear upper and top line, head of very good profile.
Andrzej Stępiński, Polska
Perfectly type, dark eye, hard loins, beautiful colorus, good width and depth of chest.
Inge Artsøe, Dania
Charming character, perfect front, grave bone, beautiful muscular, wonderful preparation for exhibition.
Viva Maria Soleckyj Szpunar, Polska